The Brokery
4546 N 40th St, Phoenix, AZ 85018
The Client: The Brokery / Tucker Blalock, Real Estate broker for the Biltmore and Arcadia
The Location: 40th Street, just north of Campbell, within walking distance of La Grande Orange Grocery & Pizzeria, Postino Arcadia, and Ingo's Tasty Food. Mr. Blalock selected the location because it was in the heart of the community.
 
The Project: Mr. Blalock wanted a unique space that would still fit comfortably within the context of the residential community of Arcadia. Studio-MA crafted a remarkable design that cannot be properly understood at a quick glance.
Bringing the concept to life required extreme precision from our skilled craftsmen. The interior and exterior is defined by complex angles and unconventional materials:
Steal cladding
Kebony wood planking
Glass and steel
There was very low to no tolerance for error.
It was extremely important for the client to keep a local Arcadia team, and we were glad that Vista General was chosen from amongst the talented commercial builders within Arcadia.
Car Dealership Transformed
BERGHOFF DESIGN GROUP - 7000 E MCDOWELL RD #100, SCOTTSDALE, AZ 85257
Embracing History
The raw elements left over from the car dealership were mixed: some were treasures, others were trash. Once the ceiling was exposed, we decided to subtract and add conduit for the electrical lines to make it more clean. Some original wood beams were cleaned up to their former glory, others we had to painted because they were in poor condition.
Custom Features
Our in house team fabricated the conference table with Birch plywood on a welded steel base. We also designed and fabricated the conference room light fixture. In the kitchen, we built an integrated stainless steel countertop and sink. We worked closely with the client through each step of the project to get the highest impact within the constraints of
Form and Function
The glass walls between offices allow for an open feel, but keeps noise levels more manageable. To work within the budget, we did not bring the glass walls to the ceilings. This also allowed for better airflow without incurring the extra expense of additional AC ductwork.
Project Keypoints
Total Square Footage: 32,400 sf facility

Total Acreage of the Facility: 3.83 acres

Multipurpose: Design Studio, Service Yard, Materials Staging, Training Facility

Multitenant
Multi-State Medical College Expansion
BROOKLINE COLLEGE -
2141 E HIGHLAND AVE, PHOENIX, AZ 85016 + Multiple Campus
This project began when a real estate broker invited us to visit an existing space with their client who wanted to purchase a dated facility and transform it into a medical school. From our meeting, the client was reassured of the potential of the space and then closed the deal. Soon we were brought on to renovate the facility, and went on to rebuild 160,000+ square feet at 6 locations.
Unique to this Project
Timeframe. We worked under a tight deadline so that 1000s of students were able to be enrolled and begin class on schedule.
Outfitting. The plumbing and mechanical components were significantly more complex than a typical commercial construction project. This college needed to be outfitted with labs specific to their coursework:
Massage Therapy Labs

Dental Labs

Surgery Prep Labs
In addition, lecture halls needed to be configured with removable partition walls.
Additional Projects
After completing this campus in Phoenix, we were commissioned for four additional projects:
Brookline College campus in Albuquerque, NM - 9,945 sf

Brookline College campus in Oklahoma City, OK - 7,308 sf

Brookline College campus in Tucson, AZ - 48,305 sf

Brookline College corporate headquarters in Phoenix, AZ - 42,353 sf
Creating an Inspired Space
in a High-Rise Office Building
East Valley Tribune - 1620 W Fountainhead Pkwy Tempe, AZ 85282
The design of the project required that we learn to work with a new material--extruded polycarbonate panels--to give a translucent blue partitions between the spaces. In addition to building out the space, we built every workstation as well as the conference room table.
Vista General was brought on by the East Valley Tribune to build out their new office for their new Tempe/Phoenix headquarters off the I-10 Freeway. Building out the space required careful planning so not to interfere with the other tenants in the high rise. Special attention had to be given to cleanliness in common-area, receiving materials, and managing vendors.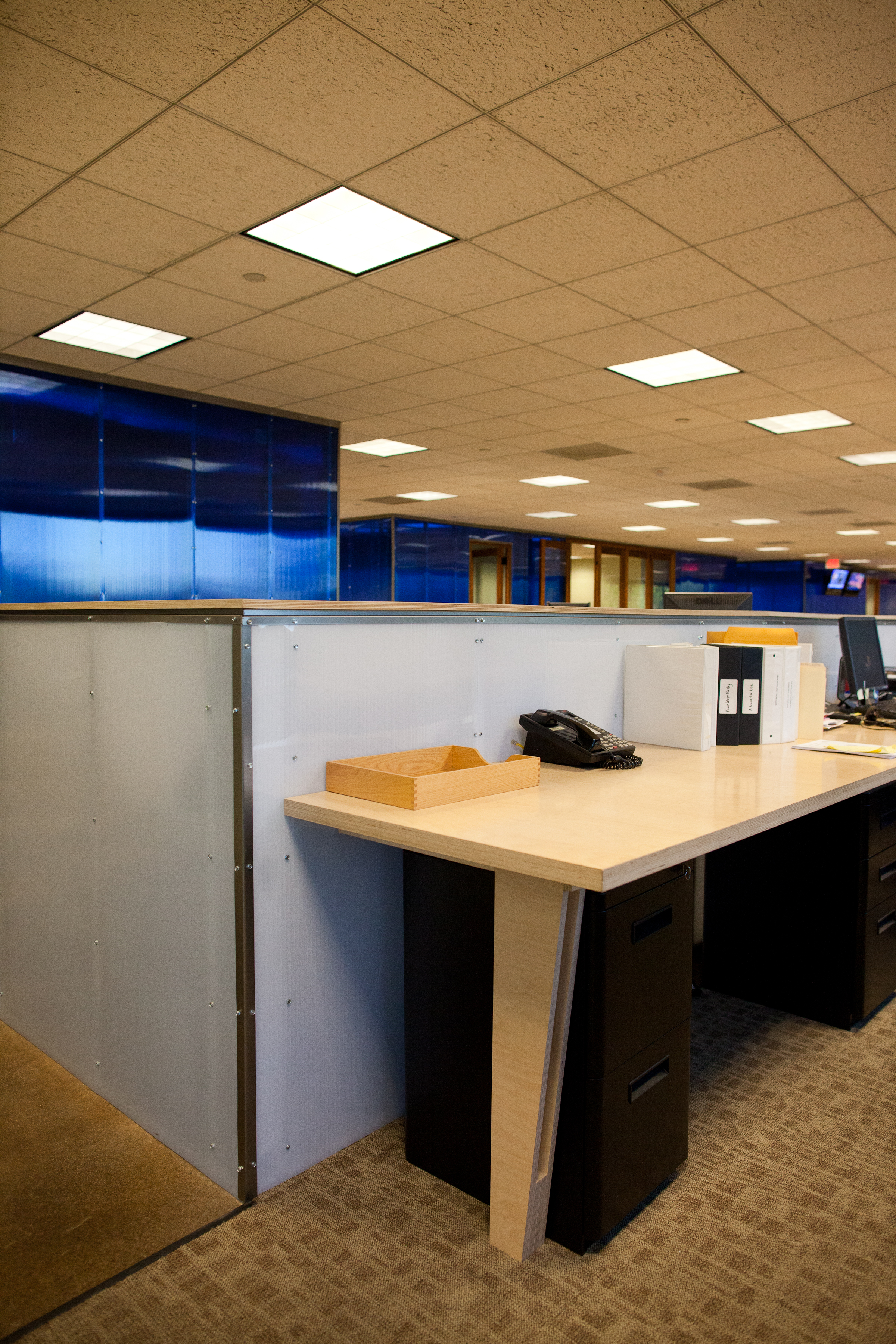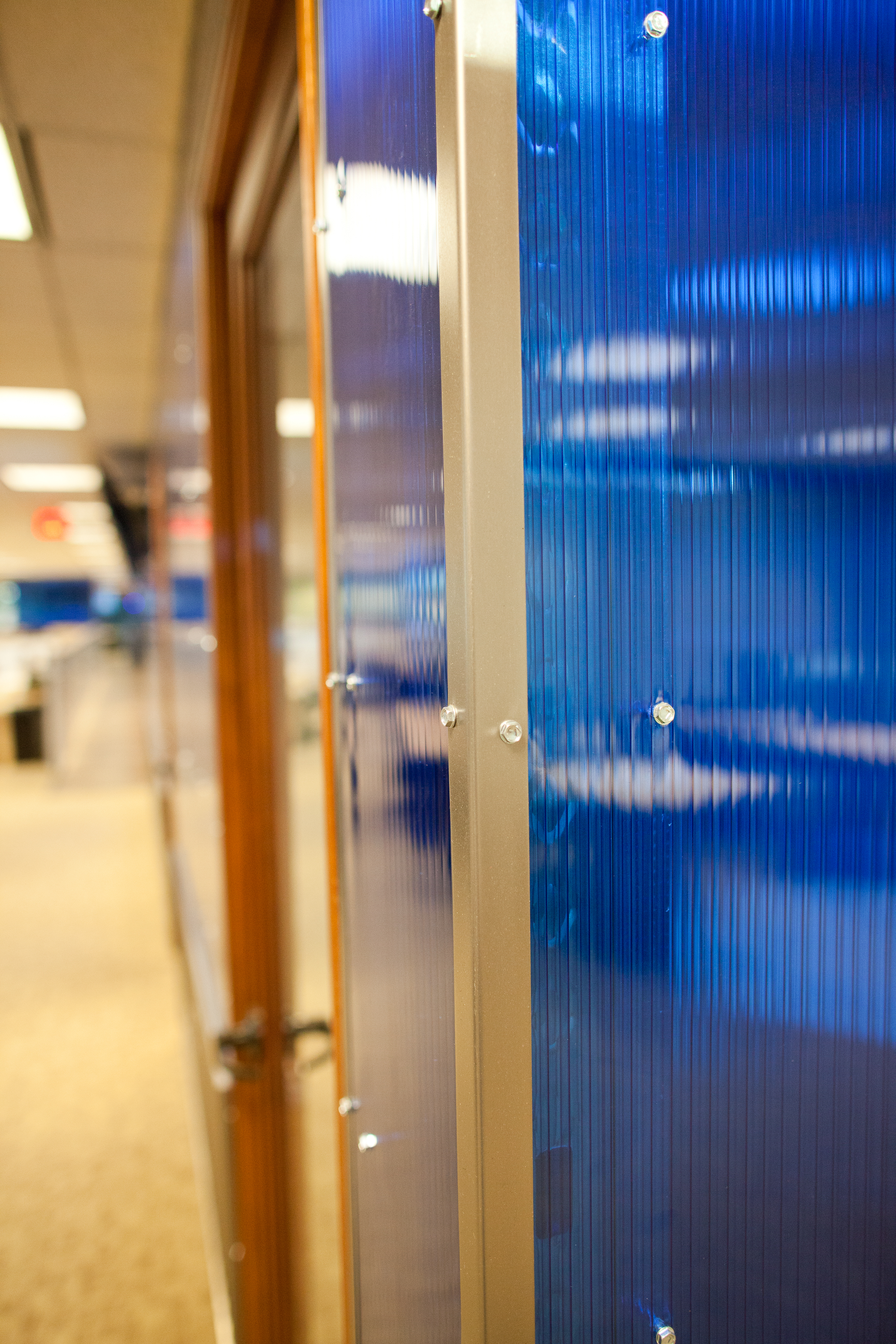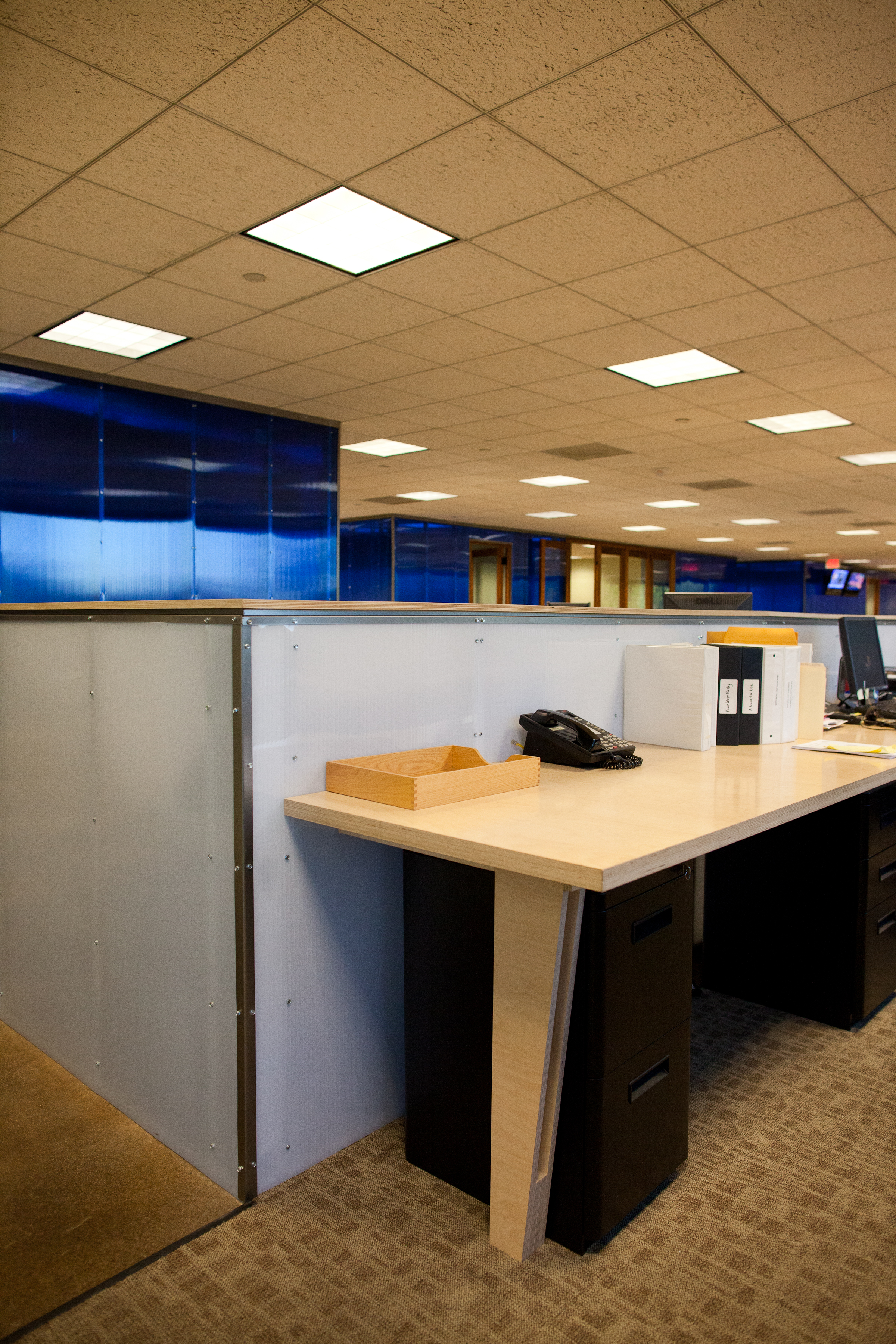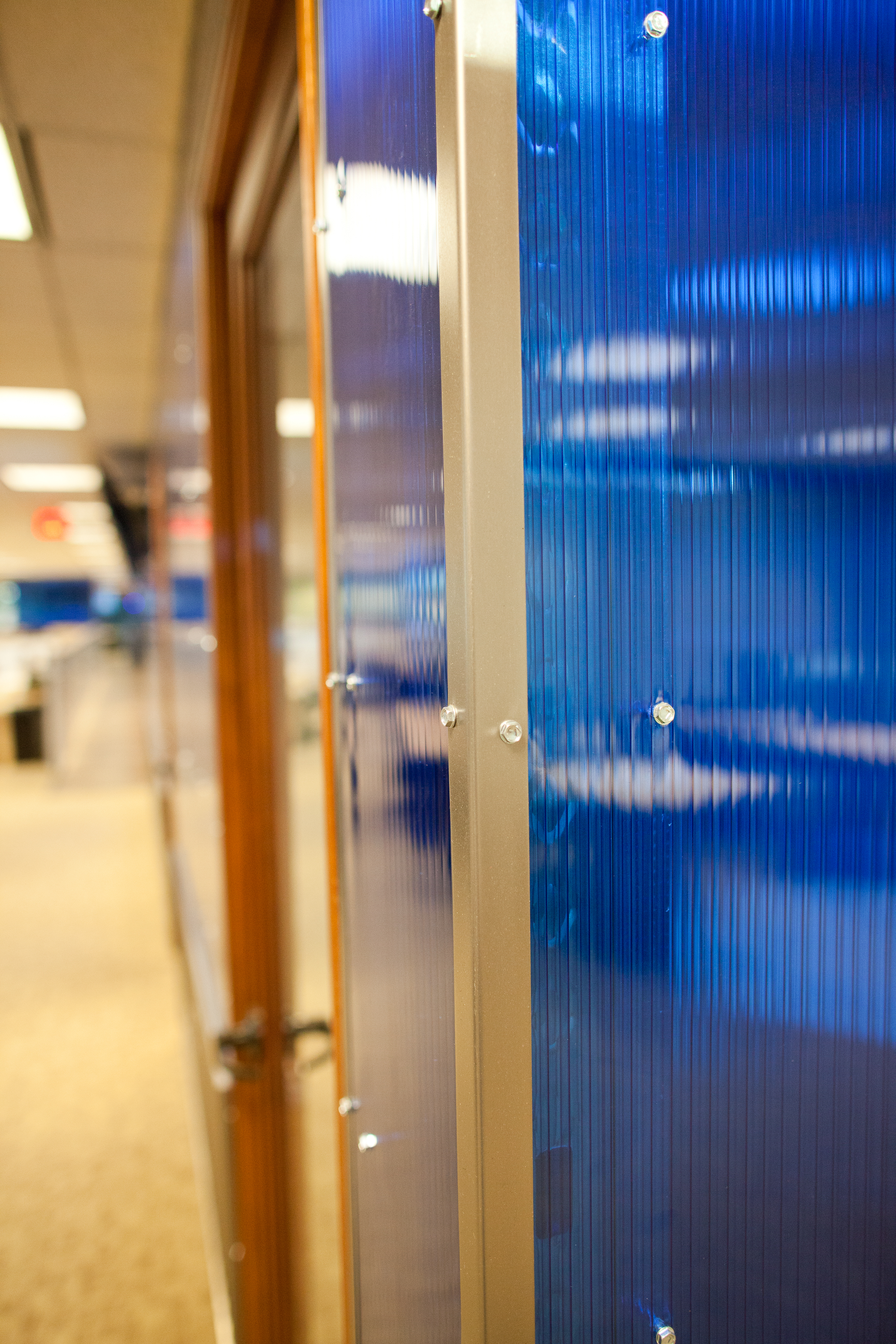 DC Ranch Restaurant Renovation
Combining two existing commercial spaces into single restaurant concept
Unique to this Project
Construction of a new ADA-approved entry ramp

Abide building standards from the DC Ranch Community

Complying with standards for food storage and food preparation.
 
Exterior patio construction
Lighting Features
For the backbar, we fabricated an unique liquor storage unit. We hid Fiber Optic lights within the structure. The coloration can shift throughout the day, changing the look of the cowboy imagery.
Wine Storage
We fabricated a massive wine storage wall from rebar and lumbar.
Smoke House
For this project, we built a smokehouse adjacent to the restaurant (visible through the back wall). and installed one of the biggest rotisseries in the state.